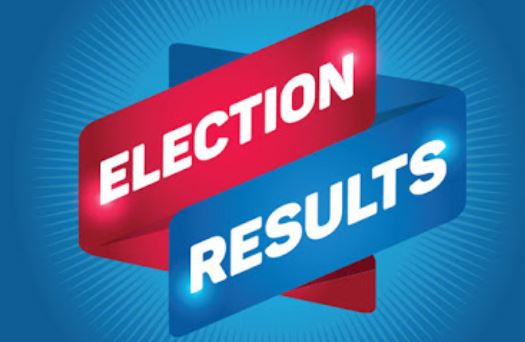 Meet the Newly Elected Committee Members
President: Victor Manuel Hernandez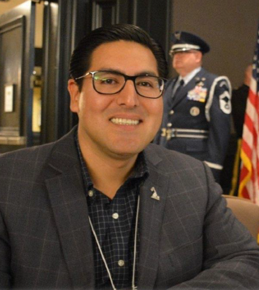 My name is Victor Manuel Hernandez and I have been with the NRCS family since 2015. I currently serve as your Outreach Coordinator and Sociologist in California. I began my federal career at the age of 17 when I joined the US Marine Corps.
Subsequently I served in the capacity of Farm Loan Officer with Farm Service Agency and began my USDA career via the Student Career Experience Program.
I am a graduate and alumni of the University of La Verne with a Bachelor of Arts, Business Administration – Human Resource Management and Master of Science, Leadership and Management – Organizational Development.
My experience with NOPHNRCSE so far has been an amazing journey. It is my hope to build and strengthen the comraderies among Hispanic agricultural professionals and member allies, that the NOPHNRCSE organization will continue to thrive into the future.
My goal is a stronger more united NOPHNRCSE organization. An organization that is inclusive, considerate of membership needs and intentional with career development and mentorship.
I became a lifetime member and was sworn-in as your Western Region Representative in September 2017. Since then I have taken an active role at our annual trainings. Every year I am re-invigorated to build my network, refine my leadership skills and become a stronger NOPHNRCSE supporter.
When I was a young school-aged kid, I remember my teachers telling me, you can make a difference in the world. That idea seemed so far removed from my reality, at the time. If I have learned anything, since then; it is that If you want to make a change, be the change you want to make and that if you want to have a voice, you must get involved and say something.
Executive Vice-President: Misha Vargas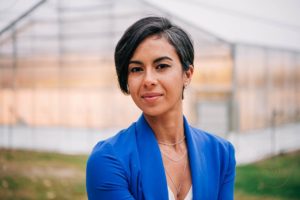 Misha Vargas grew up in Rincón, PR just a few miles from sandy beaches and beautiful sunsets. She graduated from the University of Puerto Rico- Mayaguez with a degree in Agronomy. After a year of graduating and being between jobs she decides to join the NRCS family in Maine, U.S. A few months after starting her new job as a Soil Conservationist she joins NOPHNRCSE. Misha has been part of NOPHNRCSE's planning committee, web master, communication chair, La Voz editor, and North East Regional Rep making this year her 6th anniversary with the organization.
Misha spends most of her time at her husband's family farm "North Branch Farm" (Diversified Organic Farm) where she gets all the hands-on practice, from chasing chickens to milking cows and from prepping soils to harvesting 600 + lbs of garlic. Misha also loves dancing, painting and being outdoors with her dog Chloe.
Secretary: Yomarée S. Cortés-Díaz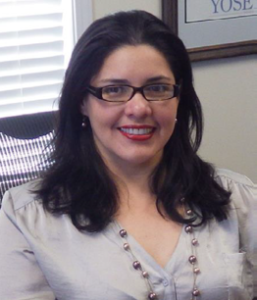 Yomarée S. Cortés-Díaz, is currently a soil conservationist in North Carolina. She earned her bachelor's degree in animal science from the University of Puerto Rico, Mayaguez campus and her master's degree in environmental affairs from the Metropolitan University of Cupey.
Yomarée began her career with NRCS in 2014 as a soil conservationist in North Carolina. Prior to joining NRCS, she worked in the private industry as an environmental interpreter and as a science and math teacher.
In her 6 years with NRCS, Yomarée has elevated the outreach efforts in North Carolina by promoting NRCS programs throughout the Hispanic community. She came up with the idea of creating a brochure to facilitate outreach efforts. The brochure is being used in North Carolina. Because of her outreach efforts, NRCS received media coverage. An article titled, "Programs that help Hispanic farmers in North Carolina," was published in Qué Pasa, an award-winning Hispanic newspaper. An online newspaper got interested in the story and produced a video explaining the role of NRCS. Yomarée's work with Qué Pasa led to a discussion of partnership with the Mexican Consulate and NC-NRCS. She has served as Chair of the NOPHNRCSE Award Committee for two years & as Acting NOPHNRCSE Secretary from July- October 2020.
She developed a video for the entire State of North Carolina that talks about Water Conservation; (https://www.youtube.com/watch?v=JRexOazzLg8&t=544s), she developed the Water Awareness Day at Rowan County as one of the activities in Rowan Creek Week developed by SWCD; which is a Conference/Training done to the School District with the help of more than 10 different agencies as a partnership to talk about Water Conservation and developed as SEPM an EEO training for NC-NRCS.
Due to her constant Outreach efforts she has gained the 2017 NOPHNRCSE Excellence in Hispanic Community Outreach Award, 2019 NC-NRCS Outreach Awards & 2020 NC-NRCS Civil Right Advisory Committee Member of the Year Award.
Regional Rep Northern Plains: Pedro Cruz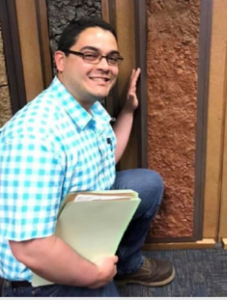 I started to work towards my bachelor's degree in agronomy in 2007 at the University of Puerto Rico, Mayaguez Campus (UPRM). During my time as an undergrad student I had the opportunity to do a plant breeding summer internship at the University of Illinois, presented a research poster about shade-grown coffee at the University of the Virgin Islands, and traveled across ten European countries to learn about their culture, crops, agriculture, and production systems. After I graduated, I continued to polish my education by pursuing a master's degree at the UPRM as well. As a grad student, I had the opportunity to present my research at the American Society for Horticultural Science annual meeting in New Orleans, Louisiana and at the Plant Growth Regulation Society of America annual meeting in Kona, Hawaii. During these years I also worked as a teacher assistant, educating undergrad students about the principles and fundamentals of plant physiology, crop production, and tropical fruits in Puerto Rico (PR).
My graduate research focused on fertilization and biostimulant effects on greenhouse- grown specialty bell peppers. After I finished my master's degree in 2016, I farmed for a while on my parent's land and then applied for a greenhouse grower job at a company called Colorpoint in Illinois. I accepted that job on August 2017 and worked there for over a year. In November 2018 I moved to North Dakota to work as a soil conservationist for NRCS. I quickly learned as much as I could about conservation planning and was eager to continue developing my career with the agency. On March 2020 I started a new position as Lane County's district conservationist in Dighton, Kansas where I am currently stationed. I look forward to serving you as the NOPHNRCSE Northern Plains Regional Rep.
Regional Rep Midwest: Keith Marie Feliciano-Cortes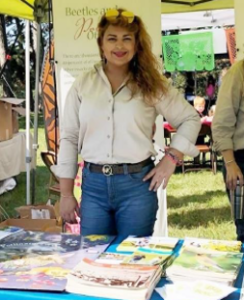 Saludos! My name is Keith Marie Feliciano-Cortes and I have been A NOPHNRCSE member since 2016.
I am a District Conservationist in Council Bluff, Iowa and currently serving a collateral duty as the state Hispanic Emphasis Program Manager.
I started my career with NRCS back in 2016 as a Soil Conservationist in Minnesota. In Minnesota I worked in two field offices (Mankato & Preston) and assisted several counties to implement conservation practices like Grassed waterways, Grade stabilization structures, Cover crops and wildlife in the southeast. I was selected on a Detail as the Assistant of Program Appeals Specialist in the State Office St. Paul MN and held a position in the CRAC committee as the Federal Woman Program Manager.
Native of Aguada Puerto Rico, graduated from the University of Puerto Rico Mayaguez Campus with a B.S. in Agronomy. In my spare time I enjoy traveling, photography and always looking for a new challenge & adventure.
I am very humble to accept the nomination as the Mid-West Representative and assist NOPHNRCSE mission efforts for the Hispanic community and our amazing organization.
Regional Rep Northeast: Milton Vega

Milton Vega is from Ponce, Puerto Rico. Graduated from the University of Puerto Rico Mayaguez Campus, where he graduated wit ha degree in Agronomy. After graduation held jobs as a teacher of urban agriculture in public housing complexes in San Germán, PR and Sábana Grande, PR. Come evenings he worked as a wine steward in a restaurant in Mayaguez. And as if it were fate learned there was a job fair at the University that week because there were some NRCS employees having dinner there. And applying has been the best decision I have taken. I have been in the Agency for almost 4 years as a soil scientist for the Tolland Connecticut Soil Survey Office. Although being based in Connecticut we cover a great part of the Northeast.
Giving me the opportunity to study different soils. I Have had the opportunity to do details in California and in New Hampshire performing soil survey work. I love working on the Soil Survey team.
I have been a NOPHNRCSE member since 2018 and have been the Elections Committee Chair for the past two elections. I look forward on keep serving NOPHNRCSE.
Regional Rep Caribbean Area: Vivian Vera

Vivian Vera is from Carolina, Puerto Rico. She was raised to have a deep love for her island. Every Sunday growing up, her family would visit a different town and enjoy all the wonder and beauty that Puerto Rico has to offer. She studied Biology in the University of Puerto Rico at Río Piedras and had the opportunity to work in the island, California, Washington DC, Hawai'i and Australia. She started work 10 years ago in NRCS at the Caguas Field Office as a Soil Conservation Technician, and then as a Soil Conservationist. She served in the Caribbean Area Civil Rights Advisory Committee, first as Field Representative and then as the Asian American and Pacific Islander Special Emphasis Program Manager. Vivian looks forward to represent the Caribbean Region in NOPHNRCSE and work with partners to serve our region and the Hispanic community and support the agency's efforts to deliver conservation assistance to all.