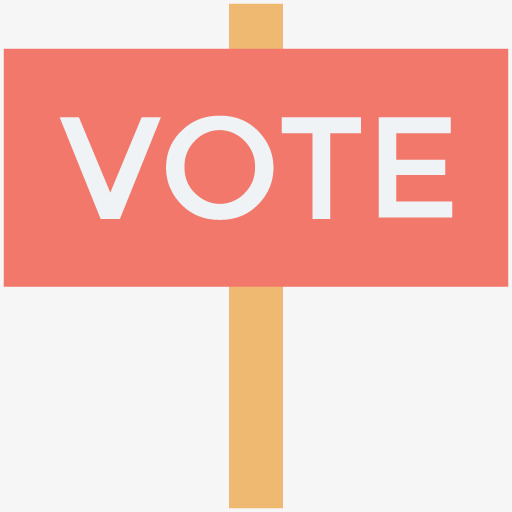 Final voting period for Northern Plains and Caribbean Area Regional Representatives will open SOON!
Call for Nominations 2018 Elections
 With the voting period closed, we appreciate all your time invested in electing the members of our council. Still, there are two regional representative positions to be filled throughout the process. Which is why I am reaching out to you once more.
The Organization's Elections Committee seeks nominations for candidates for the Northern Plains and Caribbean Regional Representatives positions of NOPHNRCSE, in Fall 2018. Nominations are due by November 16, 2018.
All members of the Organization in good standing from the Northern Plains and the Caribbean are eligible to be elected to officer and Council positions and to nominate other eligible members. The committee seeks two candidates.
If you wish to nominate yourself to one of these positions or to nominate another eligible member, you must submit the following information to the Election's Committee starting November 13, 2018 until November 16, 2018 by accessing our webpage www.nophnrcse.org:
The position for which the individual is being nominated.
The name, and e-mail address of the individual being nominated.
The name, and e-mail address of the individual making the nomination (if not self-nominating).
The Elections Committee will submit its final report to the Council by November 20th. All proposed nominees who meet the eligibility requirements will have their names included on the ballot for the election starting December 5, 2018 to December 9, 2018.
Please send any questions by e-mail message to milton.vega@ct.usda.gov.
Attached PDF form Call for Nominations Regional Reps Runoff 2018
Thank you and in advance,
Milton Vega
Elections Committee Chair
ELECTION RESULTS
The 2017 NOPHNRCSE Elections took place further in the year because our website was being renovated. If you have not been in to check this version of our online system, please do so. I hope you enjoy the new features, and please email us with any recommendations or concerns.
July 2nd through July 10th was a busy time with elections for four NOPHNRCSE positions.
Vice President
Treasurer
South Central Regional Representative
South Eastern Regional Representative
We had a total of 12 nominees and 10 candidates for this election process 4 of which ran for treasurer.
The national council would like to thank each one of these members for their interest in being involved in NOPHNRCSE endeavors.
Stella Santos, Flavio Garza, Misha Vargas, Josean Torres, Urayoan Diaz Pacheco, Mari Hrebik, Edgar Cantu, Ricardo Ortiz-Rios, Eileen Vale, Yomaree Cortez, Bianca Diaz, & Joxelle Velazquez.
Please receive our heartfelt gratitude for holding NOPHNRCSE in such high regards and understanding the importance of your leadership in these ranks. We feel honored with your participation and encourage you to remain involve through our meetings while still maintaining interest to future positions in the council.
I would like to announce our newly elected positions and council members:
Vice President – Bianca Diaz
Treasurer –  Urayoan Diaz Pacheco
South Central Regional Representative – Stella Santos
South Eastern Regional Representative – Joxelle Velazquez
To our new and returning council members, Welcome and Welcome back!!!
Thank you for accepting the responsibility of maintaining our organization in good standing. Our membership and this council will continue to foment the premise or our founding fathers within our constitution and bylaws.
Attentively,
Rocemi Morales
NOPHNRCSE Executive Vice-President