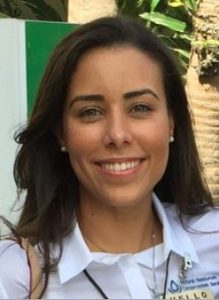 Bianca Diaz-Deliz
Bianca Diaz-Deliz currently serves as Soil Conservationist in Frenchtown, New Jersey. She was Born and raised on the island of Puerto Rico, where she earned a BA in Animal Science at the University of Puerto Rico, Mayagüez in 2014.
In 2012 Diaz-Deliz began her career with the Natural Resources Conservation Service as a soil conservationist trainee where she gained ample experience across landscapes and production systems in Bangor, and Augusta, Maine and in Mayagüez, and San Sebastian, Puerto Rico until the completion of her senior project where she moved back to Maine as a soil conservationist.
Diaz-Deliz has served in her capacity from July 2014 and now lives in New Jersey with her beloved husband Carlos Perez.