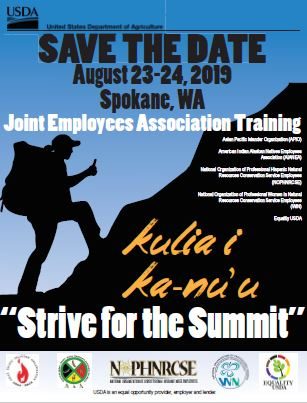 Click on the link below for the attachments to the National Bulletin!
Date: August 19th to the 24th of 2019.
Location: The Centennial Hotel Spokane 303 W North River Drive Spokane, WA 99201
NOPHNRCSE Awards update

The NOPHNRCSE Awards are handed out to exceptional members recognized for their contributed to the goals of the organization. NOPHNRCSE also proudly sponsors a deserving Hispanic Farmer/Rancher that has exhibit commitment to conserve, enhance and protect our natural resources. Below are the NOPHNRCSE Awards forms:
2019 NOPHNRCSE AWARDS_Categories
2019 NOPHNRCSE AWARDS_Nomination Form
2019 Farmer of the Year Conservation Award
Call for Auction Items
No updates yet!